a workshop by Darija Medić
A left at Albukerky is a workshop that dives into the black box of GPS navigation systems by looking at, installing and manipulating Navit, an open source navigation software. During the workshop we will examine artistic practices using GPS technologies, opening the question of technological naturalization and will see how to create customized ways of taking longer routes in Navit. This software uses OpenStreetmaps (a free collaborative editable map of the world), it can be installed on platforms such as TomTom, Garmin, Navman and android.
—————————————————————————————————————————
pictures from the previous workshop
belgrade, 10. 06. 2011.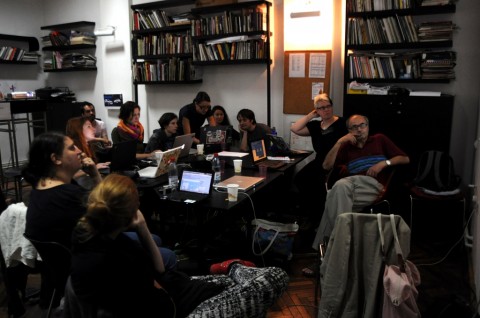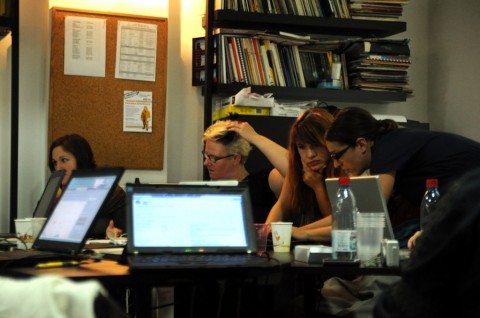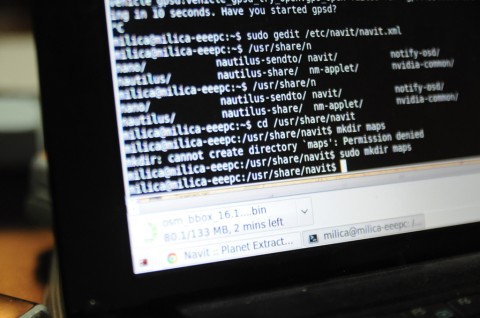 Several Computers are going to be de-constructed in their single parts and fragmented into their constituent parts. Connections and operations modes are revealed, the parts are decoded in their basic function, appropriated and reformulated in their aesthetic meaning. Without having a classical workshop structure, this Event is their to demystify technics in a playful way, test out functions and to establish a process of anti hierarchic knowledge transfer.
—————————————————————————————————————————-
pictures from the previous workshop
belgrade, 12. 06. 2011.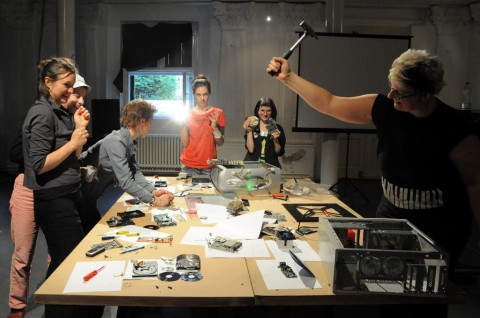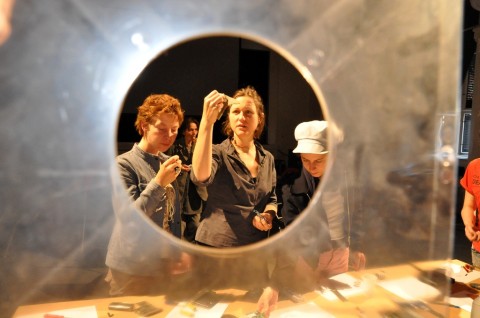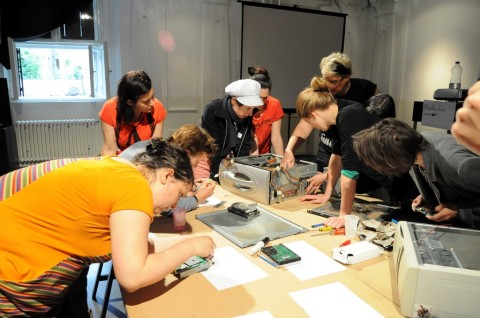 a workshop by Sabrina Basten and Audrey Samson (Genderchangers)
KÖRPER SPULE is a workshop in which participants build a wearable device (from re-purposed objects) that makes electromagnetic fields audible and go into the city to explore these invisible fields. Participants are expected to bring an old electronic object (preferably with coils in it) to dismantle. The coils are re-purposed as pick up microphones (mics that 'listen to' electromagnetic frequencies). Participants then build an amplifier by soldering components to a self-designed copper sheet cut-out circuit. This circuit is built directly onto the body's surface. The workshop ends with a walk through the Museumsquartier. KÖRPER SPULE is about understanding how things work, breaking things open, working with the physical leftovers of planned obsolescence, and re-incarnating old components. It is also about exploring the hidden world of omnipresent electromagnetic waves.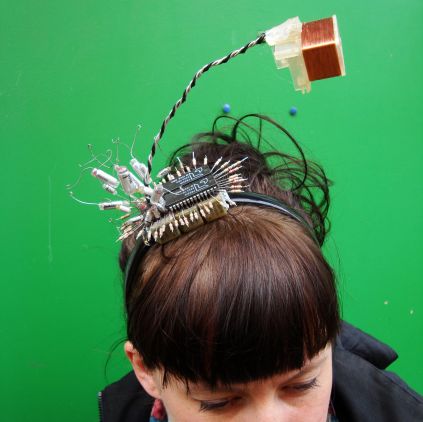 —————————————————————————————————————————
photos from previous workshops
belgrade, 10. and 11. 06. 2011.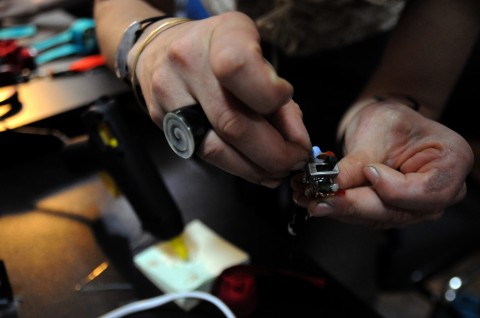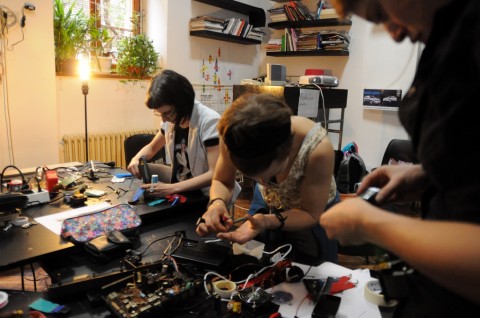 a workshop by Heather Kelley
Heather Kelley will lead participants in the modification and re-design of paper and pencil games. Participants will learn how changing the basic rules of a game can influence (support or disturb) the theme or message of a game. All participants will get hands-on experience in testing, analysing, and critiquing the game designs they create.
a workshop by Ulla Rauter
Pure data is an open source environment for real-time- and interactive sound works. I mainly use it to build electronic instruments for music performances and to control interactive installations.
After a small introduction to the basic tools of pd, we will build some simple digital synthesizers. We can also work out your own project ideas!
a workshop by Stefanie Wuschitz (Mz Baltazar's Laboratory)
This workshop will first give a basic introduction to the micro-controller arduino/arduina. After that we will make organic interfaces from material like plants, moss and mud, play with different forms of resistance and think about ways to generate sustainable energy (from friction, curbs, waste) in order to power our micro-controllers or other circuits we come up with. We try to generate and detect electric signals in very simple and straight-forward ways to explore which secrets they convey.
a workshop by Selena Savić
The Solar workshop is a place to experiment with manufacturing of solar cells. Using different materials like broken glass, berries, titanium dioxide, we will build DIY solar cells that can give up to 0.4volts each. We will test the capacity of these cells when connected together and try to power simple devices. Having an independent source of energy allows for these devices to work without maintenance, which makes it an ideal way to install something in the public space.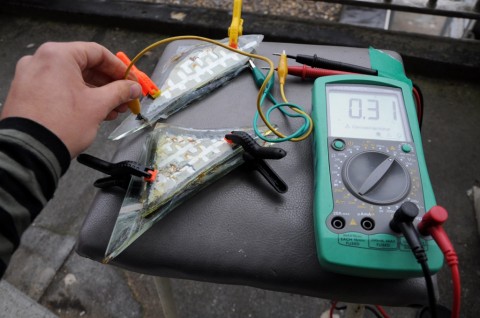 —————————————————————————————————————————
photos from the previous workshop
belgrade, 13. 06. 2011.